SSL certificates range in price, here's what you need to know
Are you a business owner or website developer trying to figure out how much you'll be spending on SSL certificates?
Right off the bat, it's not possible to give an accurate figure because the cost of SSL certificates differs based on numerous factors. SSL certificate costs differ based on the type of certificate you get, the number of domains or subdomains you want to secure, the issuing certificate authority, the validity period, etc.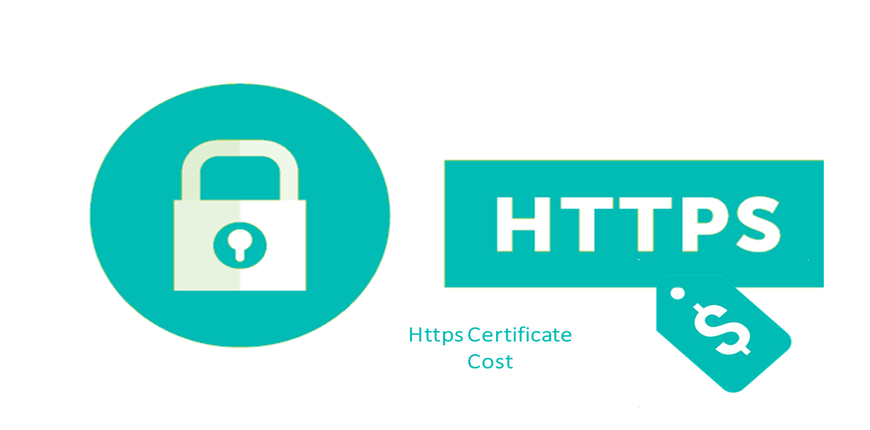 In this article, we will briefly explore the different factors that determine the SSL certificate cost and give you a ballpark figure for what it might cost.
Factors that Determine an SSL Certificate's Cost
The following are the primary factors that determine SSL certificate cost.
SSL Validation Types
There are three levels of SSL certificates available based on their assurance levels. The following are the three validation types, based on their position in the hierarchy.
Domain Validated SSL:
This is the most basic validation level. It simply checks the right of the applicant to use the domain. It can be processed within a few minutes and the user only needs to verify that they own the website. They are extremely cheap, costing less than $50 per year.
OV SSL:
This type of certificate verifies ownership of the website along with the organization's name and details. You need to provide additional documents to confirm the company's identity. They generally cost less than $100 per year.
EV SSL:
This is the most advanced type of certificate available. You need to provide extensive business documents to prove that your organization is a legal entity. As a result, this certificate enables business name in URL and padlock sign to your website. This is the ultimate badge of security. This type of certificate may take a few days for processing, but it's highly recommended for e-commerce platforms and sites that deal in sensitive information. They are the most expensive SSL certificate, and they generally cost over $100 per year.
Domains and Sub-Domains being Secured
In addition to the validation types, the cost of the SSL certificate may also differ based on the number of domains or sub-domains the certificate is capable of securing.
Standard Certificates:
This is the most basic certificate. It can only secure a single domain. As a result, it is also the cheapest.
WildCard Certificates:
WildCard SSL Certificates can be used to secure unlimited sub-domains within a single primary domain. These can get expensive depending on the validation level. They are not available in EV.
Multi Domain/ SAN/ UCC Certificates:
Multi Domain Certificates can simultaneously secure multiple primary domains. They are the most advanced and most expensive type of SSL certificate.
Your top-brand SSL certificates offered at an assured lower price
SSL renewals will serve you with the encryption and authentication needs of your website at a discounted rate of up to 70%.
Certificate's Length of Validity
SSL Certificates can be purchased for periods lasting up to two years. The cost of the certificate becomes cheaper the longer your validity period. For example, if you get a certificate for 2 years directly, it will be cheaper than it would be if you get a certificate for 1 year and then continue renewing it.
Certificate Authority
There are a number of different Certificate Authorities on the market that issue the aforementioned SSL certificates. All of them have their own price structures as well.
Best Place to Buy SSL Certificate
Comodo/Sectigo is one of the best Certificate Authorities from which to buy SSL certificates. They are one of the world's most reputable CAs and they are also extremely reasonable compared to other CAs.
Furthermore, you can considerably reduce the overall SSL certificate cost if you use their multi-year renewal option. Under that option, if you renew the certificate early, you get additional validity as the remaining days from the previous certificate are added to your new certificate.
| | |
| --- | --- |
| Renewing SSL up to 15 days before expire | 1 additional renewal month |
| Renewing SSL up to 45 days before expire | 2 additional renewal month |
| Renewing SSL up to 90 days before expire | 3 additional renewal month |
Related Posts