Process to Generate CSR and Install SSL Certificate on FileZilla Server
Before you start the Installation process, please mark the following points
Buy/Renew SSL certificate from a Trusted SSL Certificate Authority (CA).
Save the SSL Certificate files provided by the CA into a specific location.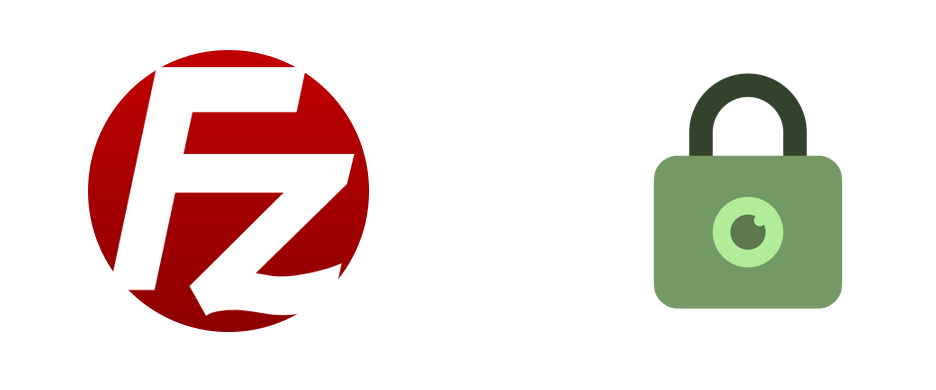 How to Generate a CSR on FileZilla Server
Sign in to your FileZilla Server via the SSH (Secure Shell) terminal
Now execute the following line of code
openssl req –new –newkey rsa:2048 –nodes –keyout server.key –out server.csr
This code begins generation of the CSR and Private Key File.
The system prompts you to add the common name, this is where you add your domain name.
When the system prompts you to add the organization information along with the location, add the full address or location of your business.
The Private Key and CSR are now generated and named: server.key and server.csr.
Change their name and Save them into a specific location; change the name todomain.key and domain.csr file name.
FileZilla Server SSL Certificate Installation Process
Log in to your FileZilla Server.
Now, click Edit > Settings
The FileZilla Server Options window will appear
Click SSL/TLS certificate in the bottom left corner.
Mark FTP over SSL/TLS support (FTPS).
Now find and select the Private Key file and SSL Certificate file.
Mark Allow explicit FTP over TLS and Disallow plain unencrypted FTP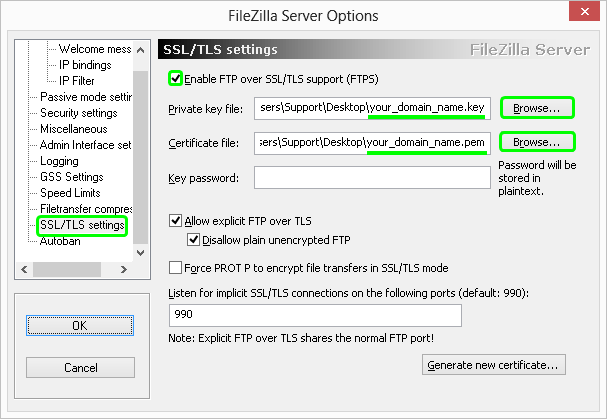 Click on OK
Your SSL Certificate is now installed on your FileZilla Server.