Vulnerability Analysis to Identity and Assign Security Defects
Now it becomes easy to track the security threats to your public-facing WebPages with VeriSign Vulnerability Assessment that helps you to detect the critical risks on your website along with the report of the vulnerabilities and other informational risks.
Vulnerability Assessment which comes now FREE with every purchase of VeriSign Extended Validation or Pro SSL Certificate (Compare SSL Certificates) easily identify the possible threats and risks to your website because of which your website's functionality and data can get damaged or lost.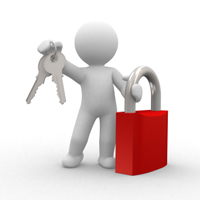 VeriSign vulnerability assessment also includes an automatic scan of public-facing Web pages and produces an easy-to-use report with the listing of critical vulnerabilities and informational items which can cause possible lower risk to website.
Every VeriSign SSL Certificates you purchase now comes with a vulnerability scan which helps to spot the entry points that are most often used for the most frequent attacks. The report that vulnerability assessment produces categorize the vulnerabilities based on type and risk, and recommend remedial actions. This combination helps businesses easily recognize and correct critical vulnerabilities, which makes it easy to secure your Web site.
Vulnerability assessment is offered with VeriSign® Secure Site Pro EV, Secure Site EV, and Secure Site Pro SSL Certificates. Existing customers can activate vulnerability assessment for any of these SSL Certificates by signing in to the VeriSign Trust Center. New customers may activate the service after they complete their purchase of VeriSign SSL Certificates (any of the above).
Now along with with SSL Certificates the daily malware scanning and vulnerability assessment help to secure your site against the possible threats and hackers.
The combination of SSL, vulnerability assessment and daily malware scanning of your website helps to grow your online business and build trust in customers. That in fact helps to turn your visitors into customers with a safe browsing experience. The VeriSign Trust Seal and Seal-in-Search technology help your customers to guarantee that your site is safe from search to browse to make a purchase.