Easily fix the exasperating SSL Connection Error on your Android device
'SSL Connection Error' is one of the most commonly faced problems when it comes to browsing on an Android device or any other device for that matter. No matter what device or what Android version one uses, these errors are seen by everyone. The "your connection is not private" message/warning can make you want to bang your head against a wall. Fortunately, you won't have to. Here we've come up with some straightforward steps to fix this SSL connection error.
Before we get to the steps, you must understand a few things. First, if a site isn't SSL enabled, it might be dangerous to browse on it. This is because SSL certificates protect against the dangers such as eavesdropping and data alteration through encryption and identity verification. SSL certificate secure communication between your browser and the web server of a website. That is why you should always insist on browsing on encrypted sites.
Here's how to fix "Your Connection is Not Private" error
SSL connection errors are something that cannot be diagnosed easily. Thankfully, we don't need to get into that as we can directly move to the treatment part. Here, we've prescribed seven medicines in order of increasing intensity. If one doesn't work, then move to the second and so on. One way or the other, you'll be able to fix the "Your Connection is Not Private" error.
Let's get started.
1. Invalid Date & Time:
Nobody uses the wrong date and time on their Internet-connected smartphones and tablets, right? But it's better to check it once to be sure.
For some reason, if you have the wrong date and time on your device, go to Settings and enable Automatic Date & Time.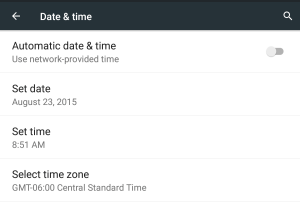 2. Try to open the site in incognito/private mode:
It might be possible that you're getting this error in your normal window. Try to open it in the private mode/window of the browser you're using.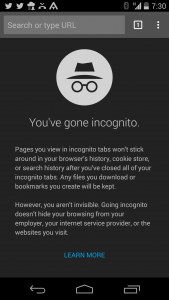 3. Clear Browser History & Cache:
As the Lion King says 'Oh yes, the past can hurt. But the way I see it, you can either run from it or learn from it.'
Let's not get philosophical here and focus on the SSL connection error. Your browsing history and cache might actually be hurting you in the form of an SSL connection error. So, open up your browser and clear all the data. See how it goes. And by the way, we love the Lion King.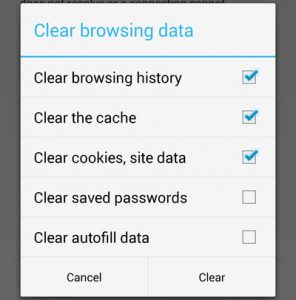 4. Disable Antivirus/Security App
If you're using an antivirus app or security app of a similar kind, disable it temporarily by going to Settings > Apps.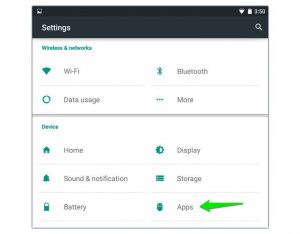 5. Swap Networks:
If any of the three above don't work, it might be a network problem. Switch your Wi-fi network to any other Wi-fi network or use mobile data. Works? Great. Doesn't? Try the next one.
6. Update your browser
Worth trying, isn't it?
7. Factory Reset
If none of these steps work, take out the Factory Reset sledgehammer and bang it! Before you do that, make sure you have backed up all of your data. Go to Settings > Backup & Reset. Click on Factory Data Reset.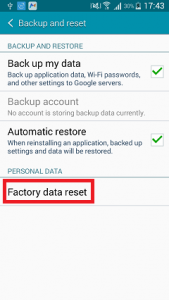 We hope that this blog helped you solve the Your Connection is Not Private error on your Android device.
Protecting Your Android Applications with SSL Certificates up to 80% Discounts
Get SSL Certificate form SSLRenewals with Domain validation feature to protect your Android apps at a most affordable cost. Domain Validated SSL Certificates are highly preferable to protect an Android App.
SSL Certificates for Protecting Android Apps starts at $13.23
Related Post: