A Forthright guide on How to Select the Right SSL Certificate for Website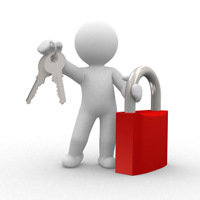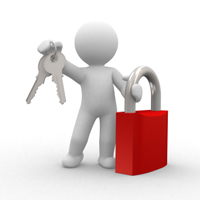 SSL stands for Secure Sockets Layer and is the standard for encrypting and protecting data that is sent from a company's servers to the customer's web browser or computer. When making purchases online or making important business E-mails, important personal information can get stolen by skilled hackers who can intercept this data during the sending process. Luckily, SSL is a technology that was developed to protect consumers and businesses from this. Now, the issue is choosing the most appropriate Secure SSL certificate to assure customers that they are dealing with a secure site.
Vendors offer SSL certificates with varying amounts of protection and assurance in a variety of prices and packages to match the needs of individual businesses best. When one is accepting online payments using e-commerce services, the strongest levels of encryption and security are very beneficial to the business receiving the payment. Stronger levels of security may also boost customer confidence when dealing with any company.
Secure SSL certificates come with a warranty that assures customers that if fraud occurs at the customer's loss, the SSL vendor issues a reimbursement. The amount that is reimbursed to a customer may vary from $1,000 all the way to $1,000,000 depending on the level of security that the SSL certificate employs. Potential customers can easily identify the level of security and the amount of trust they can put into a business by the amount covered by warranty.
An effective way to earn the trust of potential customers is to display a seal of security on a business site. Some SSL vendors include with their service a seal to display on the website. This usually appears on the landing page, or the first page, a potential customer sees. Ensuring that potential customers know the type of security that is in place is a big part of building a relationship with them.
Another very important but often overlooked part of choosing a suitable SSL certificate is the availability of 24/7 support by a potential vendor. This can prevent huge problems from developing. An SSL certificate that lacks 24/7 support is a risky investment, as problems can arise anytime, and it is possible for huge sums of money to get lost in fraud in just a matter of minutes. Knowing that someone can provide help anytime a problem arises is very comforting and practical.
There are many different factors involved in choosing the best SSL certificate for a certain website or business, including the ones that are mentioned above. Choosing the right certificate for a business is very important, especially if this business is mostly operated online. To choose the best SSL certificate for a company, the needs of the company are considered and addressed with the most suitable package available. It is never wise to compromise customer safety or trust for the sake of cost-cutting.
Related Post: