To protect your online business, an SSL Certificate is the ideal safety resource
Every e-commerce website that strives for success needs an EV SSL (extended validation security sockets layer) certificate. Trust is one of the most important factors that determine whether or not a customer makes a purchase. For e-commerce websites, trust comes in the form of an EV SSL certificate.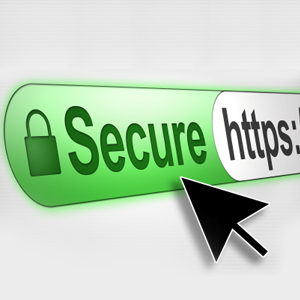 What is an EV SSL? a type of SSL Certificate which indicates that the website is validated and highly secure. For an example of what it looks like, users can go to paypal.com or their bank's online website. The first part of the URL reads "https:" with verified business name. Exactly how it looks varies depending upon the browser used.
For example, Google Chrome also has a lock on the left side of the address bar. Other browsers that support EV SSL are Internet Explorer, Firefox, Safari, Netscape, AOL, and Opera. Therefore, EV SSL is a simple way of confidently determining if a company is legitimate and secure.
E-commerce websites that are legitimate but are not using an EV SSL are at a huge disadvantage, because transactions are not secure. While the company is not shady, other hackers on the internet are capable of stealing the identity of any customers. Thus, customers are wary of making a purchase, even if the business seems valid. An EV SSL shows that the business is not only secure but legitimate. Consumers can rest assured that their information and identities are safe when they see the extended validation SSL certificate.
In conclusion, having an extended validation SSL is a requirement for a successful e-commerce website. There is no point in running an online business that does not get a decent amount of conversions. Most consumers refuse to purchase from an e-commerce website that does not guarantee that their information is safe. Thus, an EV SSL Certificate allows online businesses to receive as many transactions as possible. Too much business is lost through the lack of an EV SSL.
Related Post: