To be Successful with E-commerce, Try with Symantec
Protecting sensitive data from getting transferred on websites has become a crucial element for any e-commerce business. The upsurge in the number of web security breaches and thefts has inevitably lead e-merchants to rely on web security services like Secure Sockets Layer (SSL) to protect their customers' private information. E-merchants have gone beyond the conventional cue, just the golden padlock symbol, by adding and embracing the power of enabling the business name in URL that comes with Extended Validation SSL certificates (EV). This has become a new standard of trust and security among many e-merchants.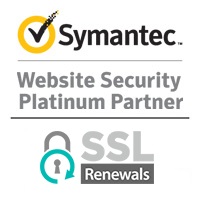 Symantec Secure Site EV SSL certificates were specifically designed to enhance e-commerce security and combat phishing attacks to make them one of the most efficient SSL certificates available. These certificates provide not just an HTTPS address bar and golden padlock icon, but also display other browser indicators, like a Business name in URL, which is the result of verifying the authenticity of a business and their website. The Norton Secured Seal is displayed on over 100,000 websites across 165 countries and is viewed around 650 million times a day! Symantec Secure Site EV certificates reinforce the notion of the brand and site security by placing the trusted Norton Secure Seal.
Here are the key benefits of installing a Symantec Secure Site Extended Validated SSL Certificate that helps trigger customers' confidence to move forward with the transaction on an e-commerce website.
Extended Validation with Extra Solutions:
Symantec Secure Site with EV comes with an SSL certificate, daily malware scanning & vulnerability assessment to safeguard your site against all attacks. Norton Secured Seal, Seal-in-Search technology & the verified business name in URL which implies the website's safety to the customers for transactions.
Power of Norton's Secured Seal:
The most trusted mark on the internet, Norton Secured Seal is viewed over half a billion times per day on websites across 170 countries. Symantec Seal-in-Search shows the 'Norton Secured Seal' next to your link on browsers enabled with free plug-ins on partner shopping sites and product review pages as well.
With such properties, Symantec Secure Site EV certificates can be the main factors in helping increase the customers' confidence during online business transactions. In a nutshell, the principle traits of a Symantec Secure Site EV certificate can be put together as follows: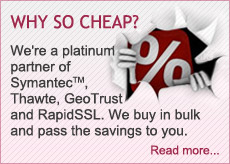 Free 24/7 support
Norton Secured Seal with Symantec Seal-In Search which helps in maximizing conversions
Vulnerability assessment and daily website malware scanning
Strong 256-bit encryption with 40-bit minimum
Extended Validation that triggers the Business Name in URL
A warranty of $1,500,000
Browser compatibility of 99% and more
Symantec Secure Site EV Certificates, help your e-commerce business by increasing your customers' confidence during online transactions. You can now maximize your business' online growth potential by relying on beneficial traits of these certificates.
Related Post: